Discover our place of production in Crest in the Drôme where we offer a wide choice of peonies from our collection.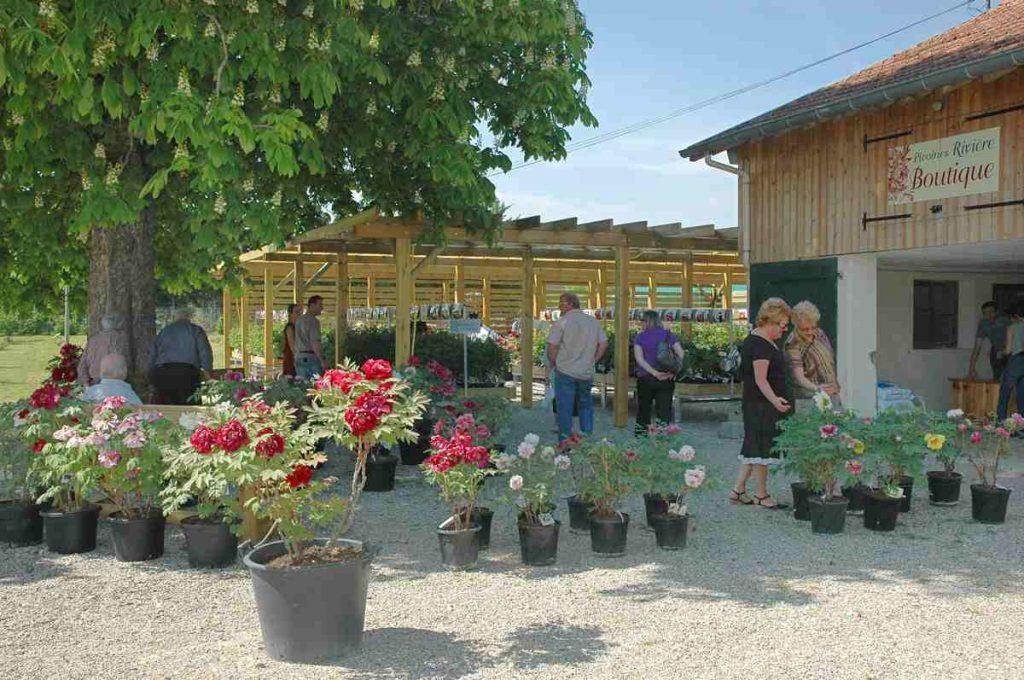 In spring: peonies are available in containers,
In the fall and during the winter (from October to the end of February): they are available bare roots preferably on order.
OPEN DOORS THROUGHOUT THE FLOWERING PERIOD
COME VISIT OUR COLLECTION
from April 14 to June 5
Our
visit schedules spring 2020
MONDAY to SATURDAY: 9 a.m. to 12 p.m. and 2 p.m. to 5.30 p.m.
and SUNDAY afternoon: from 2 p.m. to 5.30 p.m.
Closed only Thursday May 21 and Sunday May 31 2020
Our schedules
the rest of the year
Monday to Friday: 8 a.m. to 12 p.m. and 1:30 p.m. to 5:30 p.m.
(a telephone call before proceeding is however advised)
Closed to the public in July and August(unfavorable period for planting).
Holidays at the end of the year holidays: from 12/21/19 to 10/01/20.